Dial-up
CONNECT

Want to remember the feelings of childhood? Dial +380445955949 and hear the nice dial-up sound!
We are pleased to offer the old well-forgotten opportunity to access the Internet using a modem - via a landline phone - if there are no other options.
We remind you: dial-up connection looks like a window where you can enter the provider's phone number (in this case +380445955949), login and password (leave blank), dial up to us and establish a connection.
WHY AND TO WHOM? ? Telephone points are available worldwide, so this connection remains useful for travelers or people in remote areas without broadband.
✅Also, this technology can be used by devices that need to raise the communication session in emergency situations when there is no Internet, and if you need to sometimes transfer small amounts of data.
Do not miss the chance to listen to one of the sounds of childhood, no less recognizable throughout the world than the "imperial march" of Darth Vader))
Calls are charged according to the tariffs of your operator, the company "NetAssist" does not take extra payment.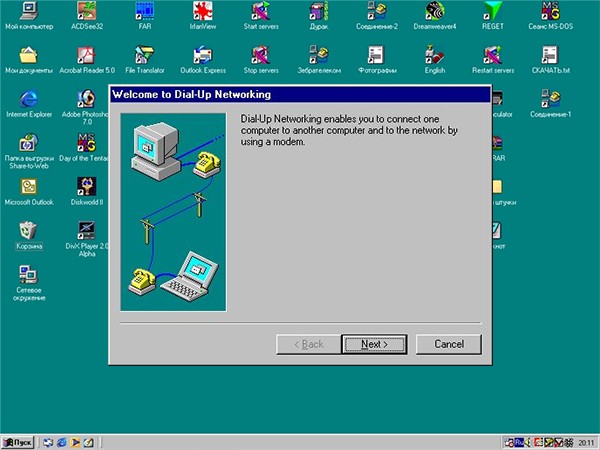 CONNECT